Welcome to CiuCiu - your protective and innovative dog clothes shop.
At CiuCiu, we understand that your furry friend is more than just a pet, they're a member of your family. That's why we've created a range of dog clothes that not only keep your pet comfortable and stylish, but also provide protection from the elements.
Our collection features clothes made from high-quality certified silent materials that are both durable and breathable, ensuring that your pet stays warm in the winter and cool in the summer. Our innovative designs include waterproof and reflective options, making it easy for you to keep your pet safe on walks or outdoor adventures.

We're dedicated to providing you with the best customer experience possible. That's why we offer custom range of sizes to fit all breeds, as well as a customer service team that's always here to help.
At CiuCiu we believe that best sustainable fashion solution is long-lasting dog clothes. That's why we've chosen only the finest OEKO-TEX100 certified fabrics to create our dog clothes, ensuring both durability and comfort for your furry friend. Our attention to detail doesn't stop there - we've also incorporated strong seams that can withstand even the most active of pups. Whether your dog's weight or hair volume changes, our overalls will always fit perfectly, providing a long-lasting solution to your pet's wardrobe needs. Join us in our commitment to sustainable fashion and dress your dog in the best.
The story, how CiuCiu brand was born
Such a short period of our life time we are blessed to be followed by four paw friends. They dedicate their whole life to us and most of that time they spend waiting for us to come home. Living in a city we have lots of issues: so little time for everything, so much dirt and dust in streets, so little time to enjoy outdoors.
Rima started CiuCiu back in 2015 with the idea to cover her westies Dina and Lilly, like other city dogs from dust, dirt, rain, ticks, wind and cold. Rima used her sewing skills she got from grandma to create protective dog clothes. For few years it was like hobby with extra income and lots of costs.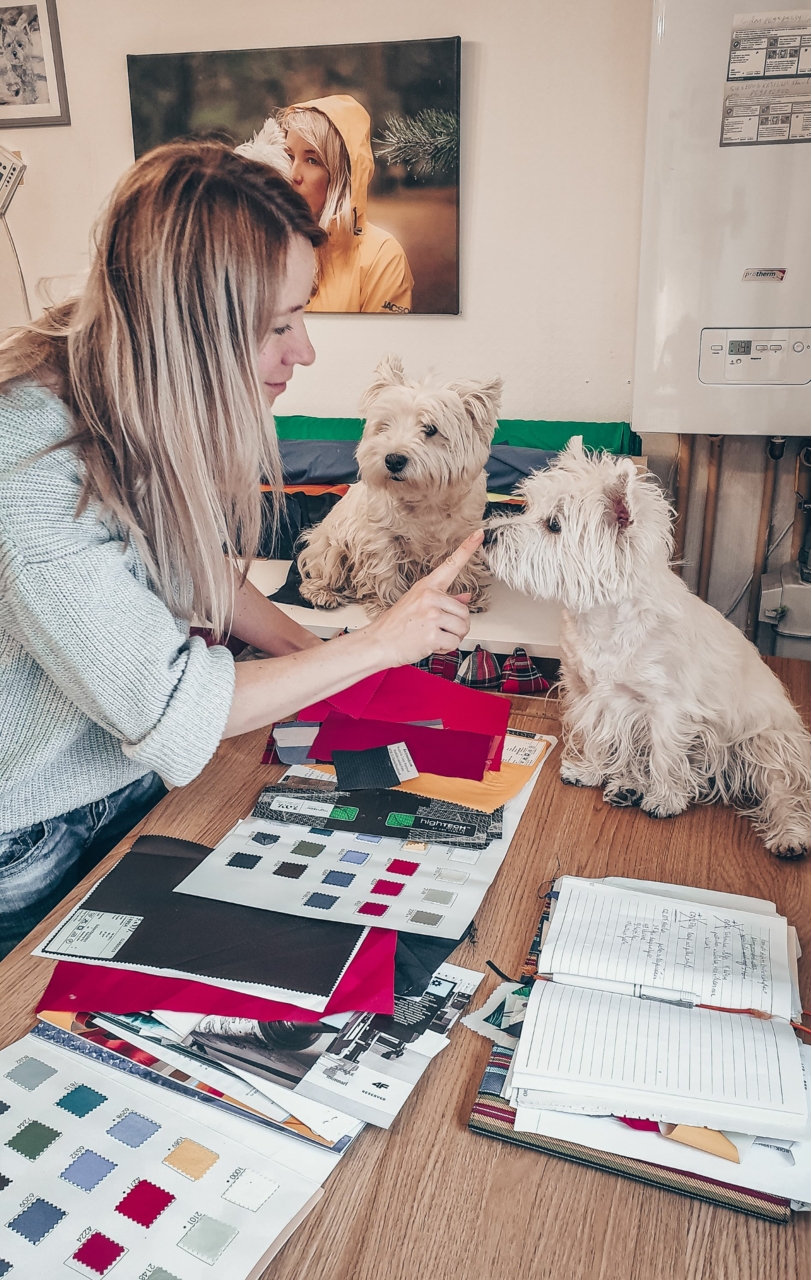 In 2021 - Rasa the professional pattern maker and production manager joined the team, in 2022 she got Basenji Leris.
With Rasa the real story of brand CiuCiu has began.
In 2021 we joined Spiečius mentorship program to learn how to do good positive and effective business.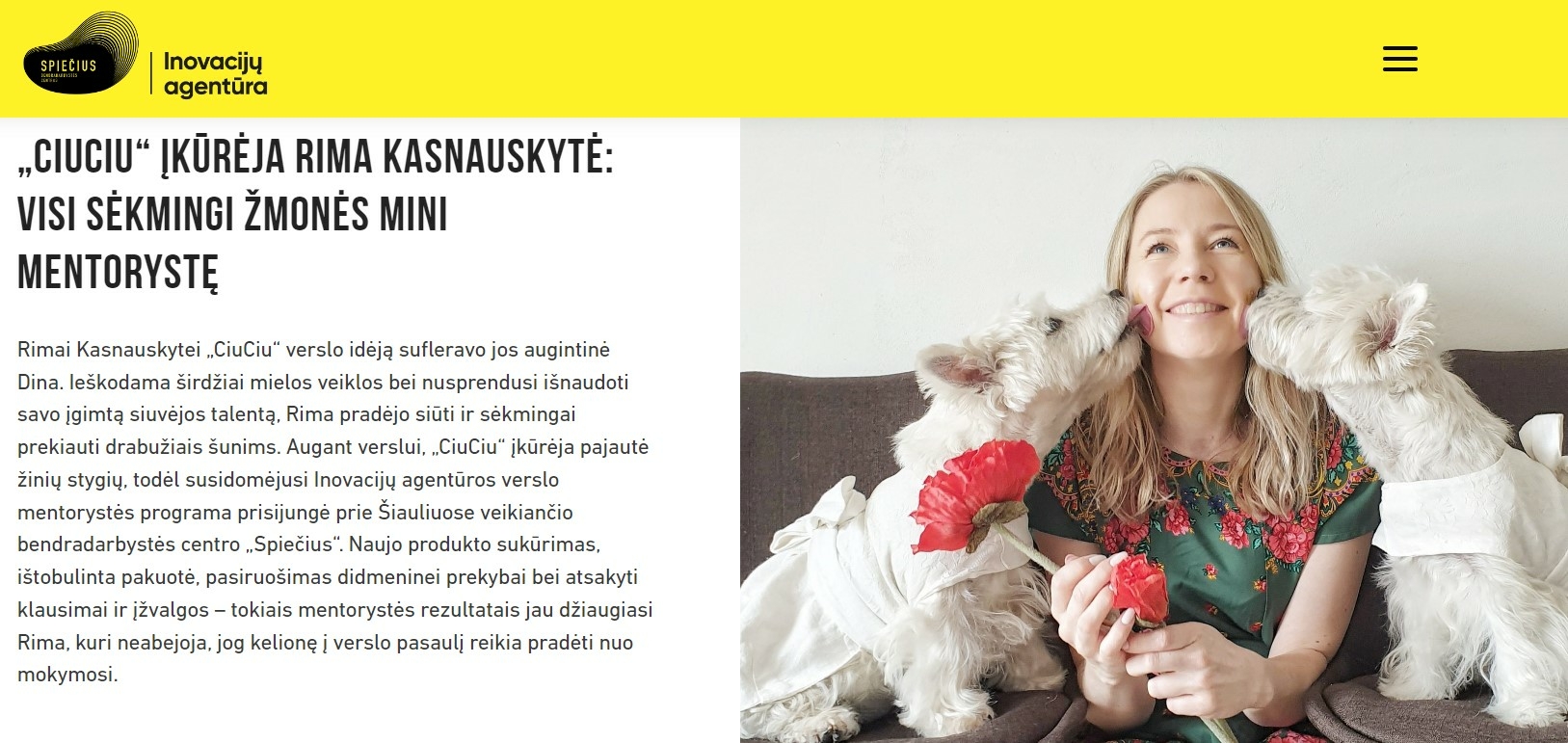 In 2023 our graphic designer Auksė rejoined our team.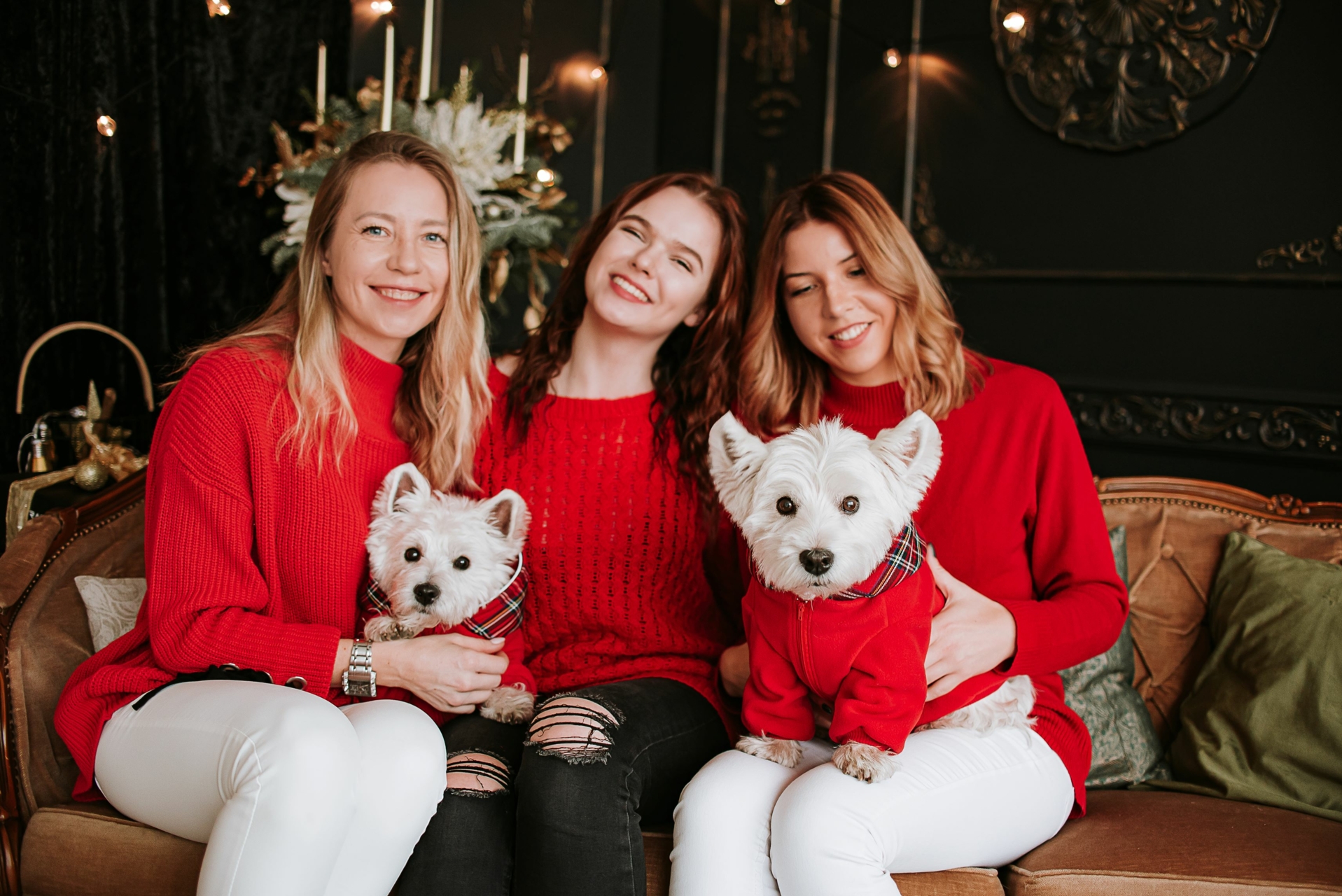 Since 2021 we share our success with local service providers: tailoring, photography services, shipping.
We still do ourselves:
Creating products
Product designing
Pattern from start till the end
Sample making and testing
Cutting
Packing
Customer service
Graphic design
Marketing, PR, social media
Every CiuCiu item is not just a peace of clothing - its like a hug to your dog.
🐩 Patiently tested fabrics over 7 years
🐩 Patterns we crafted for 7 years ware tested, improved and approved by dogs.
🐩 Precise stitching with over 2-7 hours of work for each peace (depends on clothing model)
🐩 Details showing attention to every need dog and dog owner might have: adjusting, light reflects, studs, buttons, colors, fabrics, tick sticker, elastic arm cuffs)
🐩 Double quality control processing for each peace
🐩 Hand crafted for long term enjoyment (2 year warranty for most items)
🐩 Attention to every tiny detail
🐩 Custom cut
🐩 Hand executed cutting and all process done manually and individually for each order list
🐩 Tailored in small tailoring ateliers with positive vibes
CiuCiu - special dog clothes for lasting bond
Made in Europe
Wide range of sizes.
Special fabrics, comfy shapes.
Dog raincoats, jackets, vests, coats, summer overalls.